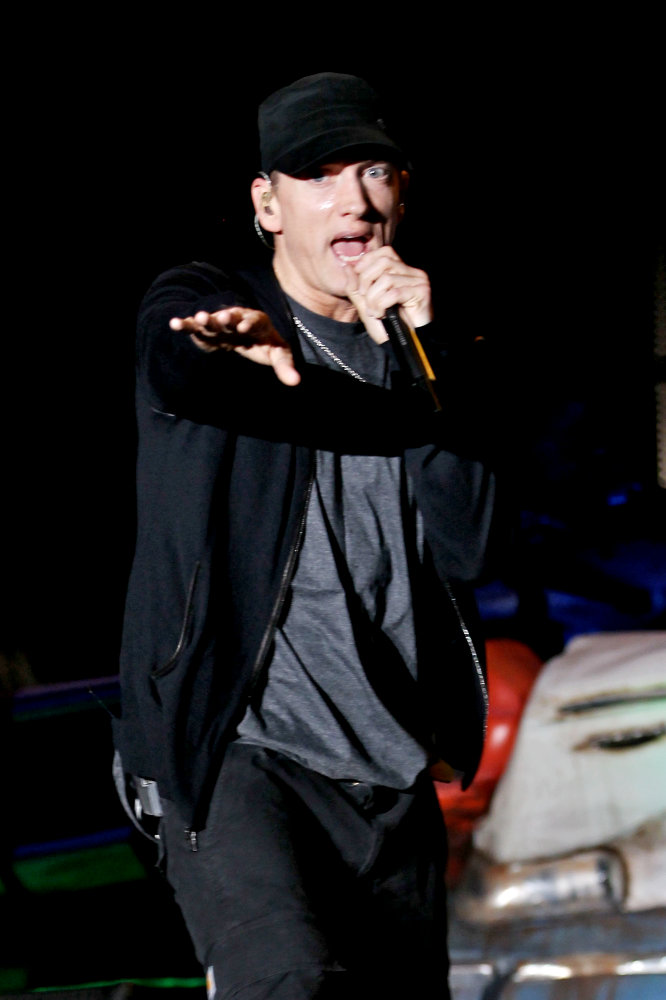 Eminem was among performers at Epicenter Twenty Ten festival in Fontana, California over the weekend. Performing on Saturday night, September 25, the rapper made a dramatic entry on the stage with a Star Wars-type script scrolled across a space-themed giant screen to narrate his journey which led to his "Recovery".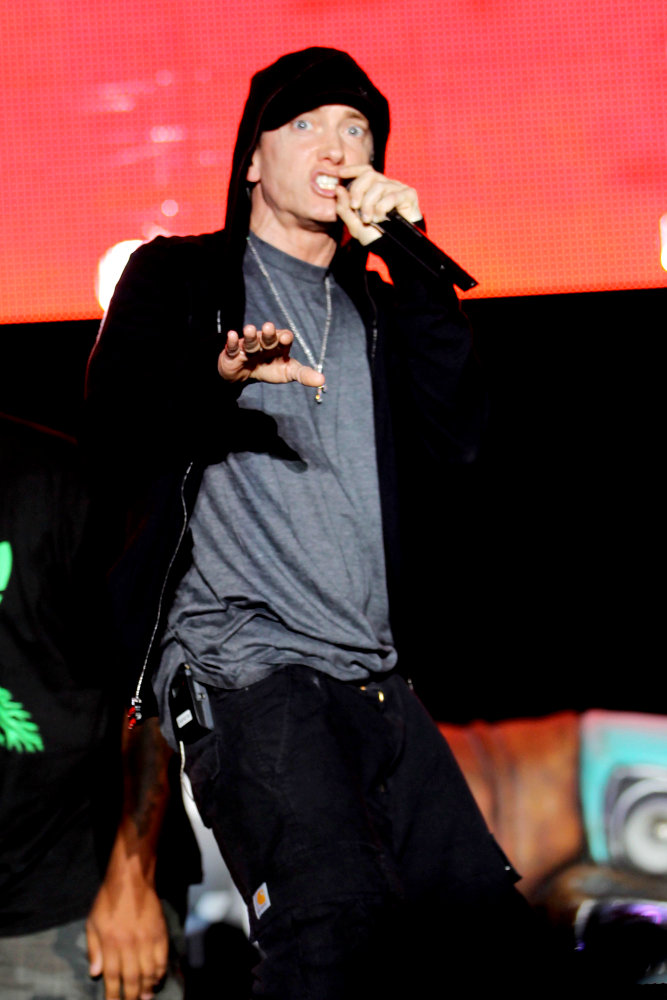 "In 2005, after completing a U.S. tour, Eminem stopped performing. Eminem entered rehab, a European tour was canceled and there were rumors that he was retiring. Over the following years, Eminem appeared to be detached and unfocused. Seldom did he return to perform live. Tonight Eminem return to the stage. You are all hear to witness Eminem's Recovery," the message read.
The Slim Shady then shouted his triumphant return, "I'm back, man. You miss me? I missed y'all." Representing his more-than-a-decade journey in music, he kept his song selection diverse, rapping his classic hits like "Cleaning Out My Closet" to newer material like Lil Wayne-assisted "No Love".
Other performers that night included D12 who managed to share stage with Eminem in some songs, House of Pain, DMX, Bush and KISS. The second and final day of the gig, meanwhile, saw Blink-182, Rise Against, Bad Religion and Against Me! performing.